I wanna start this piece off by giving a S/O to the MFs at Youtube.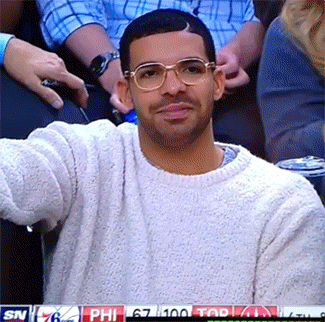 Bruh, Youtube is life…
Like all things man-made, it's far from perfect. Youtube is still home to clowns like Alex Jones and other racist trolls, so yeah we still have to deal with that shit.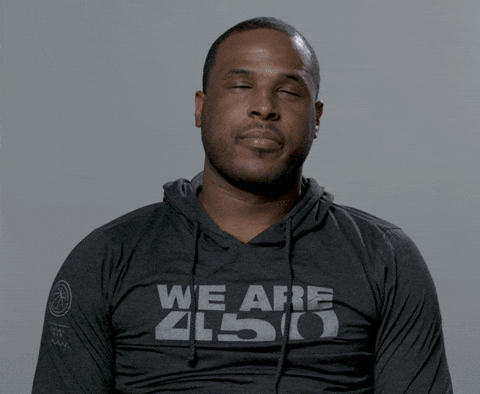 Nonetheless, Youtube is home to millions of hours of content anyone with decent wifi can have access to. Personally speaking, Youtube has become my primary source of research. Whether the topic is American history or ancient African history, most of my research starts with lectures I find on Youtube.
Set The Mood
So there are a few ways I set the mood before diving into the deep well of knowledge that is Youtube.
Sometimes I pick a topic that's been in the back of my mind for a while. Other times a random news headline might trigger me into thinking about a certain topic and boom, the next thing I know I'm on Youtube.
Once I find a topic and a decent video to play, preferably one that features a lecture from an author I've read or heard of, I hit play and start playing 2K.
Yup, you read that right. Most of the time I'm not even watching the video even though that's the main purpose of Youtube.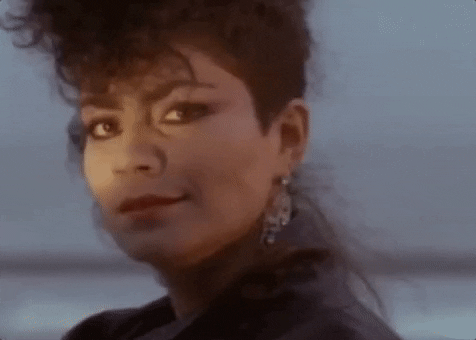 Part of the reason why I can get away with this is because most of the videos I watch are lectures, so it's not much to watch in the first place and it's easier to listen almost as if it's a podcast.
Anyway, I thought it would be cool to share some of the videos I've been watching/listening during my research on different topics. A lot of these videos have lead me to new sources of information including authors I've recently ordered books from in hopes of growing as a student of life.
African & Ancient African History
Below is a collection of videos I've watched that contain valuable information about the history of Africa. You'll notice authors Robin Walker (AKA The Black History Man) and Dr. Yosef Ben-Jochanna make several appearances on the list. During my research on African history, I found that these two men happen to have some of the most comprehensive books and recorded lectures on African history.
Book Lectures & Open Conversations
Ankhobia with Robin Walker | Who Were The Ancient Egyptians? 
When We Ruled | Robin Walker takes you thru over 90,000 years of African History
Dr. Josef Ben-Jochannan | Kemetic Origins of World Civilizations
Booker T. Coleman | Ancient Africans Explore The World
Onyeka Nubia Oxford Brookes University | African Presence in Tudor England (Part 1)
Onyeka Nubia Oxford Brookes University | African Presence in Tudor England (Part 2)
Robin Walker | Everyday Life in an Early West African Empire
Ptahhotep: The Teachings of Ptahhotep Audiobook
Debates & Interviews
Dr. Yosef Ben-Jochannan & George Simmonds | African Origins (1987)
Documentaries
Nubian Spirit: The African Legacy of the Nile Valley
BBC: The Lost Libraries of Timbuktu
*Recommended Must Watch List*
Out of the videos listed above I highly recommend watching both; Nubian Spirit: The African Legacy of the Nile Valley, and Onyeka Nubia Oxford Brookes University | African Presence in Tudor England (Parts 1 & 2).
Nubian Spirit: The African Legacy of the Nile Valley | THIS SHIT IS FIRE! Easily one of my favorite documentaries of all time. Most definitely worth every hour and 15 seconds. If you're looking for a great starting place of understanding the ancient history of Africa, particularly along the Nile, watch this shit!
Onyeka Nubia Oxford Brookes University | African Presence in Tudor England (Parts 1 & 2) | Ok, so I recently was introduced to Onyeka Nubia. Actually, if I'm keeping it 100, I got hip to who Onyeka Nubia was through the Nubian Spirit documentary (another reason why you need to watch that shit). In this lecture, Onyeka Nubia tells a story of Europe that is often left out of our classrooms even here in America.
Race
Now, this section is going to be a bit lengthy cause, let's be real, this is pretty much my area of expertise (if I'd be so bold). So in this section, you'll a wide range of content from old speeches to recent book lectures. I'll try my best to categorize them so specific topics will be easier to find for those interested in learning!
Debates & Interviews
Malcolm X Interview At Berkeley (1963)
Malcolm X Debate with James Baldwin (September 5, 1963)
James Baldwin and William Buckley: "The American Dream at The Expense of the American Negro?"
OXFORD UNION DEBATE – Dec. 3, 1964 – W/ Malcolm X
James Baldwin & Nikki Giovanni, a conversation [FULL]
PBS Special: The Negro and the American Promise
Muhammad Ali – Wake Up And Apologize (1972)
Racism Against Black Men (1988)
Book Lectures & Open Conversations
America Coming to Grips With Its History: Treatment of African Americans in the U.S. (Ta-Nehisi Coates The Case for Reparations)
Michelle Alexander: "The New Jim Crow: Mass Incarceration in the Age of Colorblindness"
Racecraft: Barbara Fields & Ta-Nehisi Coates in Conversation
Dr. Jacqueline Battalora: Birth of a White Nation
Tim Wise: The Creation of Whiteness
Dr. Robin DiAngelo discusses 'White Fragility'
Ta-Nehisi Coates in conversation with Chris Jackson | One World Big Ideas Night
Malcolm X: Lecture on Black American Culture/History. Jan 1965
2017 Higginbotham Lecture ft. Ta-Nehisi Coates
An Atlantic Exchange with Ta-Nehisi Coates
Speeches
Malcolm X's Legendary Speech: "The Ballot or the Bullet"
Malcolm X in Los Angeles May 5, 1962
Stokely Carmichael At UC Berkeley – Black Power
Angela Davis speaking at UCLA (10/8/1969)
Documentaries
The Black Power Mixtape 1967-1975
*Recommend Must Watch List*
Umm, there's a lot here haha.
Honestly, I'd recommend anything that features Ta-Nehisi Coates or any of the three documents I listed. Ta-Nehisi Coates is easily one of my favorite authors and continues to inspire me to write unapologetically.
That's All Bruh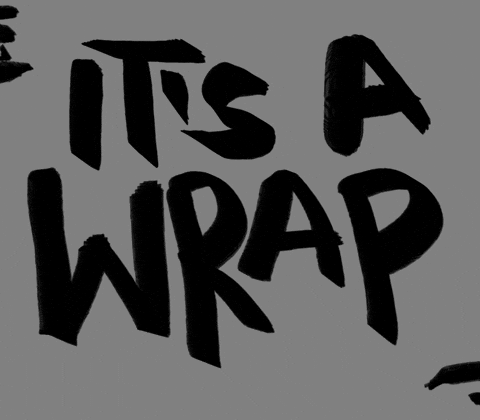 I hope this list is as helpful and educational for you as it was for me. A lot of these videos lead me to some amazing books and other avenues of knowledge I was completely ignorant of.
Let me know which videos you enjoyed most below!