I'm hella geeked to announce the newest member of the ghetto community, the homie Dee, AKA Hoopsiedee.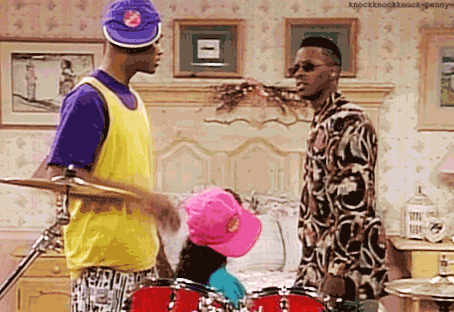 To be real, I'm not exactly sure how the homie Hoopsiedee, and I even meet… I want to say it was on the gram…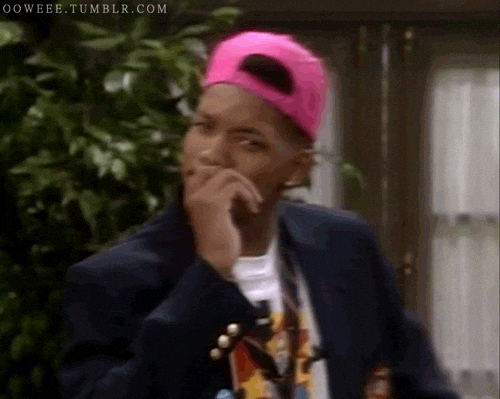 Yeah, now that I'm thinking about it, we most definitely met on the Gram. I believe I posted a story of Candace hooping, and of course, Hoopsiedee liked it, or something like that…
Since then, we've become closer friends through art. Ever since I was a kid I've always been a fan of art. Whether it's painting, sketching, sculpting, or photography I fucks with it. For those who don't know, Hoopsiedee has a talent for a lot of shit, but it was her eye in photography that impressed me most.
Hoopsiedee also has a strong sense of blackness. Which low-key is another reason why I think we're friends now, cause you know… I'm hella black. Anyway, her strong sense of blackness is what brings us to today's featured piece. As a history junkie myself, I must say, I really enjoyed this piece. Like really enjoyed it bruh, and soon enough you'll know why.
Far too often we lose sight of how we got here. It's like we're hyper-focused on growing and extending our branches and forget that it's our roots that give us life… In an effort to counter this, I present Dee's, From Ring Shouts to Stepping and Strolling: The Evolution of a Tradition Comes Full Circle.
From Ring Shouts to Stepping and Strolling: The Evolution of a Tradition Comes Full Circle
For many American students attending or who have attended college, Greek life is a great way to meet new people, network and form lifelong bonds. However, for black students, Black Greek life is more than just a journey of self-discovery. It is a ritual, event, and experience engrossed in African and Black spirituality and culture, that marks a major change in their lives; a rite of passage. (Merriam-Webster, 2019)
One of the oldest and most popular rituals, or established forms of ceremony, created and performed by Black Greek Letter Organizations (or BGLOs) is a form of folk dance. A type of dance transmitted in a traditional manner formally known as Stepping (Bravand 1986). According to Dr. Elizabeth C. Fine, author of Soulstepping: African American Step Shows, "stepping is a complex performance that melds folk traditions with popular culture and involves synchronized percussive movement, singing, speaking, chanting, and drama." (Fine, 2003)
For both Black fraternities, stepping has become a crucial key in this subculture, or a variant culture within a culture, and a powerful way to continue African traditions of enslaved and freed people.
It started well before you and I…
In the early 1860s, during the American Civil War, involving enslaved and freedmen in war efforts outside of slave work was a hot topic. Originally, President Lincoln was opposed to arming men who were previously in bondage for fear of retaliation.
He stated, "…to arm the Negroes would turn 50,000 bayonets from loyal Border States against us that were for us." (Basler 1959) Slave rebellions were a very real fear for white Americans at the time, so a vast majority of Americans did not take kindly to the idea. It wasn't until 1862, black Union regiments started to form under white commanders despite disapproval from the government.
It was in these regiments, among the men of the cavalry coming from a vast array of tribes, cultures, and ethnic groups, that the deep roots of stepping started to form. In order for them to process an unimaginable fate, and to collectively keep their spirits alive. In attempts to continue to keep with their various traditions, while at the same time having Christianity forced upon them, the men of the black cavalry looked toward their belief in conjuring to cope and heal.
According to Dr. Johari Jabir in his book Conjuring Freedom, "conjure is the black cultural practice of summoning spiritual power as an intentional means of transforming reality and involves a belief in an invisible magical power that can be used for healing and/or harm and encompasses a wide range of practices." (Jabir 2017)
At night, amidst one another in order to conjure spirits and the power of ashé, or the power to make things happen, to bring them victory and freedom, the soldiers came together at what was known as the Praise House for a "shout," or "ring shout." (see image above)
Northern educator and abolitionist, Laura M. Towne, described the ring shout as, "a savage heathenish dance," further explaining, "men stood and sang, clapping and gesticulating. The other shuffled along on their heels, following one another in a circle and occasionally bending their knees in a kind of courtesy. They began slowly, a few going around and more gradually joining in, the song getting faster and faster, till at last only the marked part of the refrain is sung and the shuffling, stamping, and clapping get furious." (Towne 1862)
This power that these men found in conjuring through music and dance gave them a grand sense of communitas; an intense community spirit, of great social equality, solidarity, and togetherness (Lewis 1879). The fact that many of the enslaved people shared common reflections when it came to ceremonial, ritualistic, and religious practices when "working the spirit" (Murphy, 2003) can be seen in the percussive patterns and choreographed steps, bringing about the spirit.
In West African tradition, the goal of the counterclockwise dance and ritual of the ring shout was to give human presence to their deities, or what they refer to as Orishas. "The ring shout functioned as a primary vehicle for the 'collective will to conjure' throughout the African Diaspora." (Jabir, 2017)
Inspiring, So Where's The Link?
"Stepping is tap-dancing without tap shoes, James Brown without the music of the JB's, Cab Calloway sans piano, a marching band without John Philip Sousa. It is jazz, funk, rhythm, and blues, and rap without instruments. Stepping is lean and mean. The music comes from the synchronized interplay of hands and feet, from chants and hollers. It is a way to make music using the body as the instrument."

– Nelson 1990
Stepping and Step shows (the event at which the stepping takes place) came about in the 1940s at Historically Black Colleges and Universities, commonly referred to as HBCUs, where Black students were given the precious space and loving environment for Black creativity, life, and identity to flourish. As a rite of passage, a ceremony or event making an important stage in life, the newest additions of BGLOs participate in an event referred to as a probate, where on the final day of the process of pledging, new members who will forever be part of a line put on a performance of the things they learned during their process. After this, they are unmasked from their hidden status and join the ranks with their newfound family (Daniels 2014).
With the pressures experienced by Black Greeks at PWIs, (predominately white institutions) these formalities quickly became a way for these students to make sense of their circumstances. Fast forward about 50 years to the 1990s where the introduction of another group activity called, "strolling," or "party-walking," which is defined as "organized line movement performed around the floor at a party." (Malone 1996)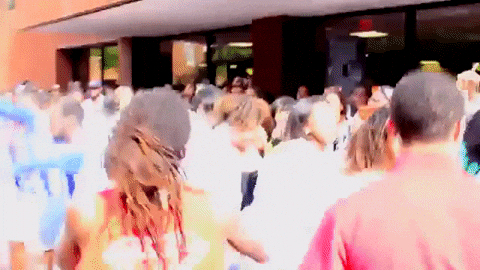 Black Greeks, in combination with current culture, but keeping with traditions, incorporated popular dance moves, along with pop, hip hop, and rap music, with stepping to spawn this new creative choreography.
"In relation to stepping, BLGOs stroll counterclockwise and often place chants into the strolls that are specific to their organization." (Daniels 2014)
In this, they develop a strong sense of community and belonging. Not only with other Greek students in their local organization, but among other Greeks from different schools, even worldwide, and the Black community as a whole. Within these synchronized, beat-making patterns and footsteps, it is apparent that the spirit that was once conjured by the ancestors of the African Diaspora, is still alive in these Black youths.
We're Just About Done
The evolution of stepping and strolling, from its roots in the ring shout, to today's current rituals, has played a momentous part in the history of Black Greek Letter Organizations. In using these sacred ceremonial dances and patterns, Black Greek students everywhere have been able to honor their predecessors and ancestors, while building a strong sense of self-identity and kinship.
It is beautiful and inspiring to witness the intense feeling of devotion and intimacy among Black Greek life. Going to my first step show brought me to tears, seeing all of these young Black students, unknowingly and some knowingly, calling upon their ancestors to bring them honor, courage, and the power to conquer life.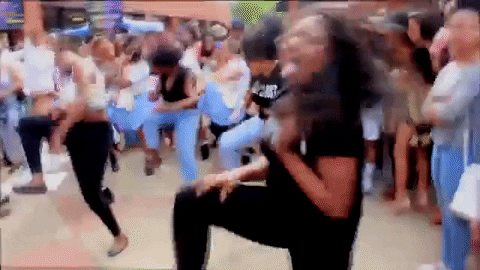 "When we reached the center of the wooden dance color, my line brother and I locked arms and stood erect with our fists connected slightly above our chests. Our feet were in the same position and our eyes were looking straight ahead. It was a familiar stance. There was no turning back now. We were about to be revealed to the world through an art form that encompasses the blood, sweat, and tears that our ancestors and founders fought to establish. This probate show wasn't just a coming-out party for the newest Greeks on campus; it was the first step to a journey of a thousand miles. Through the art form of stepping and the important and exciting experience of stepping in a probate show, my life was forever changed."

– Daniels 2014
Sources:
Fine, Elizabeth C. Soulstepping: African American Step Shows. Univ of Illinois Pr, 2007.
"rite of passage." Merriam-Webster.com. Merriam-Webster, 2019. Web. 12 NOV 2019.
Lincoln, Abraham, and Roy P. Basler. The Collected Works of Abraham Lincoln. Authorized by Lincoln Sesquicentennial Commission, 1959.
Jabir, Johari. Conjuring Freedom: Music and Masculinity in the Civil War's "Gospel Army". The Ohio State University Press, 2017.
Towne, Laura M., and Rupert Sargent Holland. Letters and Diary of Laura M. Towne: Written from the Sea Islands of South Carolina, 1862-1884. Big Byte Books, 2014.
Lewis, Charlton t., and Charles Short. A Latin Dictionary, by Charlton t. Lewis and Charles Short. Oxford/ Clarendon Press, 1879.
Murphy, Joseph M. Working the Spirit: Ceremonies of the African Diaspora. Beacon Press, 2003.
Malone, Jacqui. Steppin' on the Blues: The Visible Rhythms of African American Dance. Univ. of Ill. Press, 2006.
Daniels, Rick. Tap Dancing without Shoes: The History of Stepping & the Impact on Greek Life and Popular Culture. The Axis Group, LLC, 2014.
Brunvand, Jan Harold. The Study of American Folklore: An Introduction, Third Edition. Norton, 1987.
Drenning, Dee, D. (Photograph). (2016) Alpha Probate, St. Louis, MO.
AmyDear, et al. (Photograph) "Capoeira vs. Ring Shout – Dance 1010 Research." Capoeira vs. Ring Shout – Dance 1010 Research, 1 Jan. 1970.