I thought I told yall that we won't stop! Yo! I'm super proud and extremely blessed to announce The Ghetto Communities newest member Ezra Neiman, AKA the Chaotic Black Femme!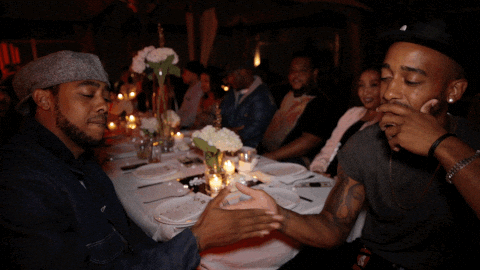 Quick Backstory…
TGA has been growing bruh, and it's through that growth, we've slowly become a much more diversified platform for discussions centered around blackness. A few weeks ago, Ezra hit me up on TGA's IG account. Which reminds me, go follow TGA on IG if you haven't done so by now (@Theghettoactivist).
Anyway, Ezra hit me up because they had been contemplating applying to be one of my contributors. By that time we were both following each other and through the content they posted and shared, I could tell we had similar politics. I told them to apply right away, and they did just that.
Once Ezra emailed me their application for approval, I was honestly shocked by how researched their writing style was. After reading the two academic papers they sent I was 100% sold, and ready to get this partnership going. Shit to be 100, I was probably more eager than them to have them join the community 😅 You'll soon find out why. 
Who Is Ezra
Ezra Neiman is one of TGA's first Black, queer, nonbinary, contributor! Ezra uses they/them pronouns. They are currently a 23-year-old college senior in pursuit of an education studies degree. They intend to earn their master's degree in education studies before adding a Ph.D. in African American studies.
Throughout their entire life and academic career, they have consistently been baffled by the way in which systemic racism permeates every corner of life for the Black community. Even though their personal and professional focus has been addressing systemic inequity for Black folks in education specifically, Ezra has sought to participate in solutions in all areas that affect Black life.
Being a black, queer, nonbinary person gives Ezra a very unique perspective. It's through that perspective Ezra is able to speak on the intersection between homophobia and racism from very direct experience. Which leads us to Ezra's first, and damn sure won't be their last, featured piece on TGA…
Get Real: Queer Racism is Alive and Well
As a Black, queer, nonbinary femme, I have had my fair share of experiences involving racism and homophobia (sometimes simultaneously!). When navigating queer spaces specifically, microaggressions, racism, and discrimination occur as often as in the rest of society. The hidden evil of the queer community is, in fact, queer racism.
What Is Queer Racism?
It's just what you think: racism within the queer or LGBTQQIP2SA community. In many ways, the queer community is a model or microcosm of the larger society. And in America, just like straight white folks are racist as fuck, so are queer white folks.
*Quick Tip*

LGBTQQIP2SA stands for: lesbian, gay, bisexual, transgender, questioning, queer, intersex, pansexual, two-spirit (2S), androgynous, and asexual.
The narrative that queer white people are less racist or more accepting of people of color is untrue and incredibly damaging and invalidating to queer folks of color. In 2017, Andrew Flores wrote an article for the Washington Post based on the claim that the queer community is less racist than the rest of society, drawing from a large survey conducted in 2016. Each individual was asked a few questions about race, and their answers created data that Flores used to inform his article.
This is the root of the issue with the Flores article: using self-reported information about the cognitive understanding of racism and white privilege does not actually mean that the individuals are not racist!
If you are reading this and you're Black, regardless of your sexual orientation, I am sure you have experienced racism and discrimination from white folks as they adamantly insist that they are not racist. And though Flores was correct to state that queer white people often have more outwardly progressive racial attitudes and views than their straight counterparts, the accuracy of the article faltered when the results of this data translated to an assumption that queer people are more accepting of actual Black people than straight white folks.
White queers do NOT get a gold star for being able to acknowledge that white privilege exists. Especially if they do not take any actions to betray their whiteness and their privilege to create and uphold spaces that prioritize and uplift Black folks and other people of color.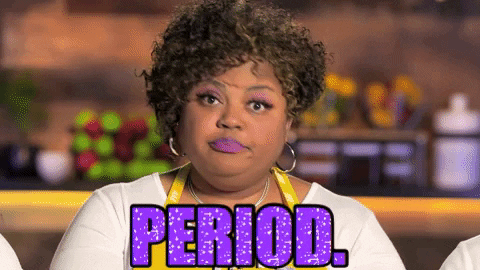 Additionally, I'd like us to all agree that any survey that draws conclusions regarding racism based on the answers of white folks is absolute horse shit. A more telling survey might include questions that only queer Black folks and other queer people of color can answer. For example: How often do you feel discriminated against based on race in queer spaces? How often do you feel discriminated against based on race in spaces that are not designated as queer? I wonder what the results of that survey would have been. Don't you agree?
Why talk about it?
Why talk about racism within the queer community instead of just racism as a whole in American society? It is incredibly important to name and call out racism in the queer community. Often, individuals with marginalized identities use those identities to absolve themselves of their responsibilities regarding race and racism.*This is for every white woman who has ever tried to use her womanhood to relate to the struggles that Black people in America face, as if Black women do not exist and face the daily turmoil of racism and sexism. As if queer Black women and femmes do not exist and face racism, sexism, and homophobia*
Whiteness holds the greatest privilege in America, regardless of genitals, gender identity, sexuality, or anything else. Our society values whiteness first and foremost. In spaces occupied by white folks who are marginalized in ways other than race, like gender identity and sexuality, the unity around being 'othered' often serves as a curtain from which to hide behind the realities of white privilege, further perpetuating discrimination and racism that queer people of color must navigate. The queer community is heavily dominated by wealthy, able-bodied, cisgender, gay, white men. Without accountability, white queers will continue to go unchecked as they perpetuate and uphold the same racist values and norms that larger society is built upon.
If you're white and queer and you got this far, please use this to check yourself…
What queer spaces do you know of that are safe for Black queer folks and other queer people of color? Do Black people show up at your local gay bar? Queer nightclub? What are you doing personally to counter racism within the queer community? It's time to shift the narrative that the queer community is full of anti-racist saints because many hold progressive politics. It's 2020, let's put in some action and dedicate ourselves to intentional antiracism.
And to my queer Black family, I love y'all, I see y'all. I'm going to keep creating space for conversation and discourse around our existence, our persistence, and our resistance. #blackqueermagic.
Interested in joining the Ghetto Community? Check out the link below to see how you can join the conversation today.