"I see your friend callin but forget em'
I can make you put your phone down
Your mama probably think you out there missin'"

– Erykah Badu | Phone Down
Since mfs are pretty much on lockdown due to 45's pure incompetence – Receipt dated May 10, 2018, at 3:32 p.m. CDT: Top White House official in charge of pandemic response exits abruptly – I figured we all could use something to lighten shit up a bit…
Which means it's time for a new Soundtrack for the Soul.
Introducing the lovely Queen of Soul, Erykah Badu's most recent mixtape, But You Caint Use My Phone.
But first, let's just take a second and pay homage to the Queen of Soul…
Aye, that video hella funny bruh 🤣🤣🤣 "I can't get enough of this Badu pussy" 🤣🤣🤣
Now that we have that taken care of let's jump into how I came across this project in the first place…
Quick Background
I've been a fan of Miss Buda since the 90's bruh…
I grew up listening to all kinds of music but R&B was most definitely my first love. Which is why I was surprised, and low-key a little salty, when I was first introduced to this project a few weeks ago…
Yes, you read that correctly, a few fucking weeks ago…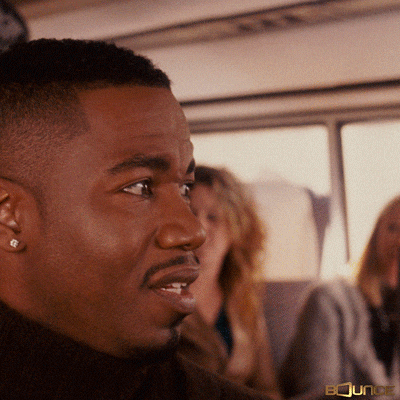 See what had happened was…
A couple of weeks ago it was my best friend's 28th birthday weekend so a few of my good friends from high school decided to get together later that night to have a few drinks and celebrate more life.
After all, Kanye once told us, "We wasn't supposed to make it past 25… Jokes on you we still alive…"
Since I had been drinking throughout that day (the lovely gf and I went to a friend's wedding earlier that day, and yes there was an open bar) I decided to Uber to the meet-up spot and then just ride with one of my friends from high school if we decided to leave for another spot.
So boom… My Uber finally pulls up to the spot, and for the most part, everything is pretty chill. My guy whose bday we were all celebrating, ended up hitting his hotel room pretty early.
Let's just say he enjoyed his bday…
Once he bounced, my other friend from high school, her boyfriend, and myself decided to hit a pretty popular spot in a nearby neighborhood since the night was still pretty young.
We hop in my friend's car and the first song she plays is something that sounds familiar but I had no idea what it was… All I knew was that the beat sounded familiar and the women singing most definitely sounded like Erykah Badu…
I was about to ask the homie what was the name of the song she just turned on, and right before I opened my mouth, I caught myself… What made me pause was the fact that I remembered whose song it was…
*Quick Tip* If you don't know anything about Black people then you should know that if you ask a question most Black folks would consider to be common sense or some shit you should've been known then please believe your ass is about to get dragged. Trust me, you don't want to be the mfs that's late to get hip to some shit.
S/O to 21st-century technology tho cause instead of getting dragged for being late, I instantly pulled out my phone and opened the Shazzam app so I could ID the song as well as the project it was featured on.
In less than 3-seconds, I was face to face with all the answers I needed.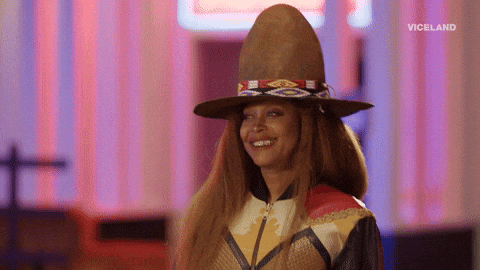 Basic Need to Knows
Released on Thanksgiving back in 2015, But You Caint Use My Phone, is Erykah Badu's first Mixtape ever… Which I didn't know that until today…
The project itself is sonically beautiful and will give anyone listening to it all the energy necessary to put nothing but good vibes in motion, even though 2020 is off to a pretty fucked-up start.
With features from a young ass Drake and the one and only André 3000, But You Caint Use My Phone, easily slipped into one of my top-five favorite R&B mixtapes of all-time. I'm still low-key in shock that a project like this even slipped past me in the first place…
Favorite Tracks
Like most albums that make the Soundtracks for the Soul playlist, I'd suggest listening to the whole project straight through. Especially since the entire mixtape is only 11 songs deep, and would only take someone 36-minutes to listen to it straight through.
But if you're still not sold on listening to this joint straight through, check out some of my favorite joints.
Favorite Joints off But You Caint Use My Phone by Erykah Badu