So Kanye finally dropped "Jesus Is King" and of course… I have some thoughts.
First Things First 
'Ye was my first favorite rapper.
In fact, College Dropout was the first real rap album I actually owned. Like physically owned. Bought with my own money type shit. Of course, I wasn't old enough to buy the unedited version.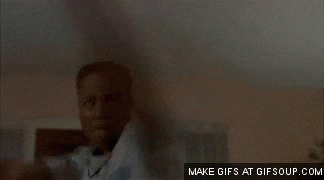 But since I got my mom to vibe with "Jesus Walks," it was hella easy to get her to add it to the cart when we were at Kmart (yea bruh this shit happened that long ago).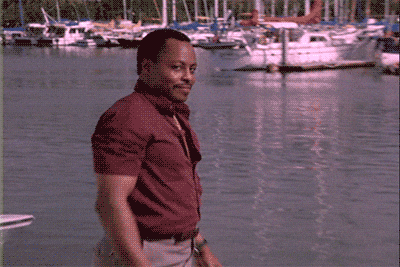 I say all this to say, I really miss the old Kanye.
You know the Crack Music 'Ye. The "George Bush doesn't care about black people," 'Ye.
Just to be clear I'm not talking about the old 'Ye as a rapper or producer. Cause, to be honest, that 'Ye is still with us.
But I'll get into that later, trust me…
I guess when I say I miss the old Kanye, I'm specifically talking about the 'Ye that was all about black empowerment. Unapologetic black empowerment. The 'Ye that sampled Gil Scott-Heron's Comment #1 and called it, Who Will Survive In America.
Somewhere down the road, we lost that 'Ye and in replace we got a 'Ye that's out here saying and doing shit that is completely out of bounds. Shit that would've gotten a lot of mfs black cards revoked…
I'm not huge on the cancel culture shit, but I am a long time fan of the sit yo ass down somewhere culture.  
And after hearing Kanye say shit like, "When you hear about slavery for 400 years … For 400 years? That sounds like a choice."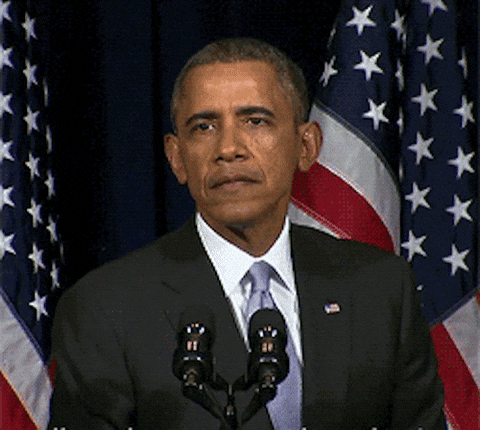 Plus, "Blacks really get caught up in the idea of racism over the idea of industry."
Plus, "Another thing is black people have a problem with the word again (referring to Trump's campaign slogan, 'Make American Great Again')… because time is a myth."
"Because time is a myth…" Bruh…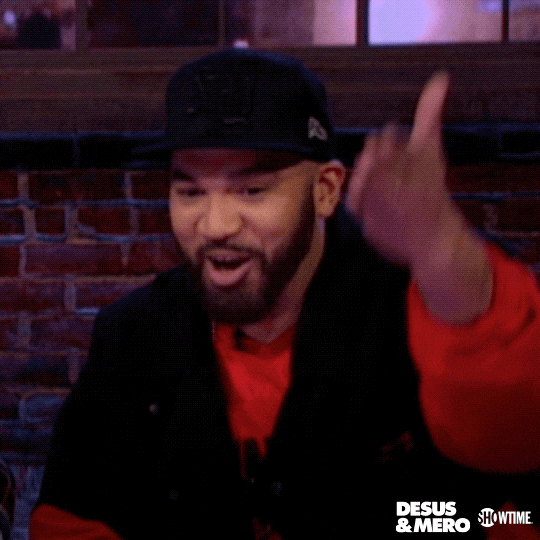 I'm not done though, he also said shit like, "You know they tried to scare me to not wear this hat (the fucking MAGA hat of course). My own friends. But this hat, it gives me power in a way."
I'm still not done with ya' boy yet… You can also add shit like this to his list, "I've had conversations that basically said that welfare is the reason a lot of black people end up being Democrats."
Again…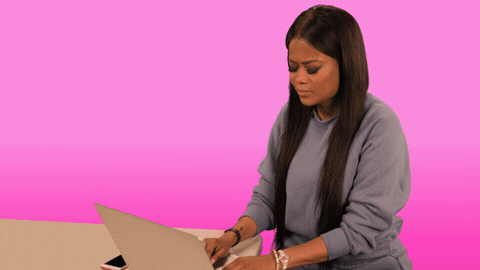 Saying shit like this while you're smiling and kiki'ng all in Trump's face wearing a fucking MAGA hat and shit can most definitely earn you a first-class ticket to sit yo ass down somewhereville.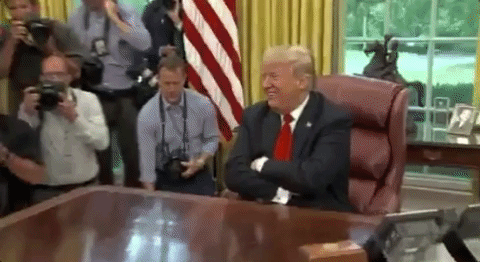 So this album comes at a time where I really don't fuck with 'Ye like that. However, with all that being said, I still decided to give "Jesus Is King" a few spins. I think it's also important to add that I truly believe in the importance of black unity. I could never cancel one of my fellow brothers or sisters. No matter how lost they may be.
Now that that's out of the way, let's get to this album.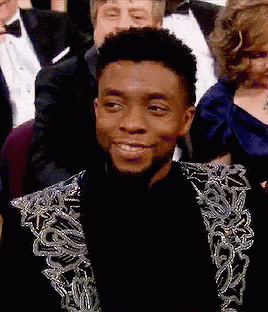 What I fuck With
As always, music production, beat selection, and the overall sound of this project is absolutely beautiful. Honestly speaking, it's probably one of my favorite Kanye albums, from a production standpoint, since Yeezus (ironically speaking).
A lot of people are dragging 'Ye for making a gospel rap album but I'm not here for that nonsense. I grew up in the church, so this album low-key took me back home in many regards.
However, through many years of studying the history of religion (Christianity, Islam, Hinduism, and more recently ancient African spirituality) my spiritual journey through this life has changed dramatically since then.
With that said, I'm still not here for the 'Ye is a so-called Christian slander. People have a right to believe whatever they want to believe. And if it helps make them a better and more caring person in today's trash ass society then I'm all for it.
Favorite Tracks
I only have a few favorite tracks from "Jesus Is King" even though I think the album as a whole is a masterpiece. You'll find out why that's the case in a minute, but nonetheless…
Like I said, I think the entire album (from a production standpoint) is a fucking masterpiece. Which leads us to why only 4 out of a possible 11 tracks made my favorite track section.
What I Don't Fuck With
If you listened to the entire album (which I'd encourage) you could probably guess what I don't fuck with.
The obvious shots at progressivism and the lack of nuanced thought surrounding important issues involving black and brown bodies.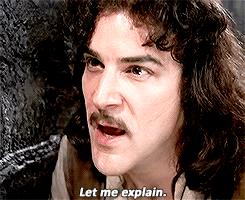 Shots at Progressivism
So I might've used the term "progressivism" a little too loosely. Any time I hear a mf giving Trump praise, I take that as a shot against progressives. Trump embodies everything progressives stand against.
I mean, here's a guy who "believes" climate change is a hoax conducted by the Chinese. Well, at least that's what he say's when he's lying to his ignorant ass base. Behind closed doors, we've heard him sing a different tune…
Did Ya' Know: Trump acknowledges climate change — at his golf course
So lyrics like, "He the new commander and the chief. That's on Keef, that's on God," and "Made a left when I should've made a right," yeah, I'm straight on all that shit bruh.
Even the shots at Obama (I'm HIGHLY aware Obama isn't a progressive) didn't sit well with me. I'm not saying Obama shouldn't be criticized UNLESS you just happen to think Trump is a farther figure worth looking up to. If that's the case than nah bruh, don't even fix your mouth to say something bad about Obeezy.
Lack of Nuanced Thought
This is a problem I've been having with Kanye for a minute now. He brings up points that could potentially take the conversation surrounding black freedom in this country to heights never before seen.
But when the room is silent and the spotlights on him, some wild shit always seems to happen. It's like, his mind jumps from point A to point B almost within seconds. One second he's talking about mental health issues, next thing you know he's talking about Welfare.
One moment he's fighting for industry equality the next he's comparing himself to Walt Disney.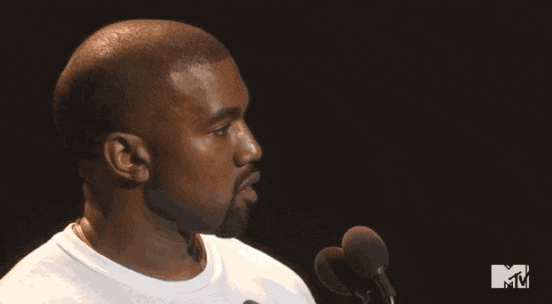 Mind you, these are all topics I'm down to have serious conversations about, but 'Ye spits them out without taking any time to thoroughly explain what needs to be changed. And more importantly, how that change should come about.
If 'Ye were serious about these issues he would've gathered information from the right historians/activists/professionals. Then took the proper time needed to study and rehearse the facts until he had them committed to memory. That way, when the spotlight is on, he'd be well prepared to kick some knowledge.
I know and completely understand the fact that Kanye has bipolar disorder. That's not to say he's handicapped or anything. However, I understand that for some, managing bipolar disorder can be taxing and extremely challenging. And that handling those challenges while trying to fight this good fight can be daunting for anyone.
I say this to say I know it's not always as easy as it sounds, especially for someone like Kanye. But the facts are the facts. There are too many lives at stake when it comes to fighting this fight. We can't afford to be half-stepping, let alone, miss-stepping because we weren't prepared.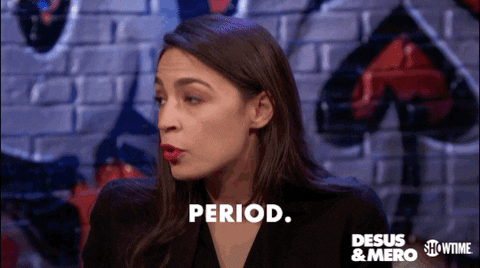 I can't speak to Kanye's current state of mental health because I'm not a doctor.  I can only speak on what I know, and what I do know is that ya' boy was lacking some nuanced thought throughout this project.
Some prime examples are his lyrics/thoughts on the 13th Amendment he so happily expressed in this album. On two tracks; On God & Hands On, Kanye brings up the 13th Amendment.
On God | "Thirteenth amendment, gotta end it, that's on me."
Hands On | "Thirteenth Amendment, three strikes. Made a left when I should've made a right."
Before we dive deeper into this shit, I think it's important that we cover what the 13th Amendment is and what it did.
The Thirteenth Amendment (Amendment XIII) | 

Section (1 of 2) – "Neither slavery nor involuntary servitude, except as a punishment for crime whereof the party shall have been duly convicted, shall exist within the United States, or any place subject to their jurisdiction."

Section (2 of 2) – "Congress shall have power to enforce this article by appropriate legislation."
What's really important to note about this amendment is obvious… The 13th Amendment effective ended chattel slavery in America.
Now, the issue I have with Kanye, and why I said he lacked nuanced thought when it came to issues surrounding black bodies. Is because saying things like, "Thirteenth amendment, gotta end it," and leaving it at that is either, wildly ignorant, intellectually lazy, or low-key dangerous. Shit, it might as well be all 3.
This isn't the first time this happened with 'Ye either. The first time I remember hearing him say some shit like this was when he was shuckin n jivin for 45's clown ass.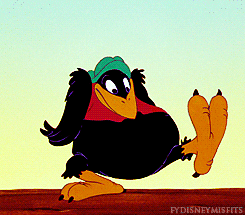 Now to be fair to 'Ye, after he left his homeboy crib in D.C. he tweeted, that we should amend, rather than completely abolish, the 13th Amendment. That's honestly where I stand on the matter, but we'll come back to that later.
For 'Ye, the damage was already done. It simply goes back to what I said earlier. Ya' boy wasn't prepared when the spotlight was on him. The cameras didn't catch 'Ye thoroughly explaining what the issue with the 13th Amendment is. Just like people listing to this album won't know what the true problem with the 13th Amendment is…
After hearing this album all they know is that Kanye said we need to end the 13th Amendment…
This lack of nuance is exactly why I have such mixed emotions about "Jesus Is King."
Because 'Ye isn't 100% wrong about the 13th Amendment… 
The issue I and many other black people have with the 13th Amendment is that it didn't go far enough. It didn't "abolish slavery" like mfs taught us in school. Instead, it transformed chattel slavery into something more discreet… Something that's easier to coup with.
The 13th Amendment transformed chattel slavery into what we now know as the criminal justice system.
If you watch the brilliant Ava DuVernay's documentary on Netflix titled, "13th Amendment" you'll see exactly what I mean. Ava DuVernay isn't the first one to bring this up either.
In one of my favorite books ever, "The New Jim Crow: Mass Incarceration in the Age of Colorblindness," Michelle Alexander also points to this loophole in the 13th Amendment as one of the main reason why many of our brothers and sisters are less free today than they were at the height of Jim Crow.
I hate to blow smoke up my own ass but, I was writing about the 13th Amendment back in 2014…
https://www.instagram.com/p/n_U7PJqe4n/
"The 13th Amendment to the U.S. Constitution did NOT abolish slavery, but instead, enhanced the foundation structure of slavery while also preserving its true purpose by pinpointing those who society deems as property of the state." – TGA 2014  
Side note…
I'm going to link to some real critical pieces that focus on criminal justice reform. Pieces I wish Kanye had the time to read, and actually consume. I hope you guys take some time on your own to check some of these pieces out yourself.
Back to the shits…
Like I said earlier, if 'Ye would've gathered information from the right historians, activists, and/or professionals he would've at least taken a step in the right direction. If he would've talked to people like Michelle Alexander and Ava DuVernay, people who truly know, and fight for this shit, I probably wouldn't have to write this shit.
I wouldn't have to spend 3/4 of this piece holding this man accountable for saying shit that's way left field…
He would be able to use his platform to take the conversation surrounding black freedom in the country to where it needs to be.
But unfortunately for us, that 'Ye is long gone. Instead, we have the 'Ye that does, "No more livin' for the culture."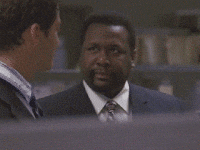 I'll End on This Note
I like "Jesus Is King." I think it's well put together, and from a production standpoint, it's one of 'Ye's best works. However, as a black man who believes black unity is the only way we can truly achieve freedom in thins country, it hurts me to see a brother turn his back on his community.
There was one lyric in this entire album that really stood out to me.
"No more livin' for the culture, we nobody's slave."
When I first heard it, it fucked me up so much I had to rewind it. When I heard it for the second time I started to wonder…
Who were you a slave too? The Culture? Fighting for black liberation? 
That lyric made me think about what we're up against, as well as, what my main goal in this fight as a black man is…
Remember what I said, black unity is the only way we can truly achieve freedom in this country. And when this country fools us into believing in individualism, we as a community suffer, and the movement gets weaker.
The moment you truly believe that you can simply transcend these institutional barriers by joining another tax class, professing your unwavering faith in your newfound religion, or not focusing on it, is the moment you've lost your damn mind.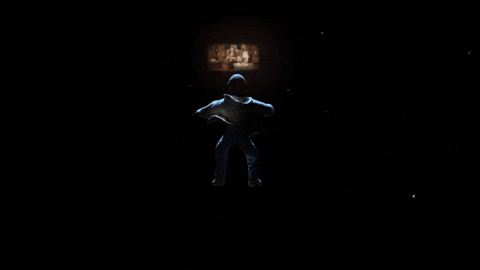 A higher tax bracket didn't save Lorne Green, from discrimination. Being a believer didn't save the brave souls at the Tree of Life synagogue, nor did it save the beloved ones at the Emanuel African Methodist Episcopal Church.
"Even if you in a Benz, you still a nigga in a coupe…"

– Kanye West
It's my job to find those who've lost themselves in the myth of individualism. That's one of the reasons why I made this blog. It's also the reason why I can't cancel Kanye…
At my graduation, Harris-Stowe blessed us with a once in a lifetime opportunity by inviting brother Marc Lamont Hill as our honorary commencement speaker. Marc's commencement speech was filled with passionate words and insightful advice that would help us as we continued our journey through the world as black professionals. But during his speech, he said something that has stuck with me to this day. A quote I think is perfect to end this piece with…
"If my brothers aren't free then I'm not free." – Marc Lamont Hill