So I'm going to keep this quick, cause I really want to know everyone else's thoughts on the matter. But bruh, we need to have a conversation about "Cancel Culture."
First Things First…
What the fuck is "Cancel Culture?"
I figured, as always, we should start with the internet's standard definition of what "Cancel Culture" is.
Cancel Culture or "Call-Out Culture" |

Call-out culture (also known as outrage culture) is a form of public shaming that aims to hold individuals and groups accountable for their actions by calling attention to behavior that is perceived to be problematic, usually on social media. A variant of the term, cancel culture, describes a form of boycott in which someone (usually a celebrity) who has shared a questionable or unpopular opinion, or has had behavior in their past that is perceived to be either offensive or problematic called out on social media is "canceled"; they are completely boycotted by many of their followers or supporters, often leading to massive declines in celebrities' (almost always social media personalities) careers and fanbase.
I know some of yall already know what "Cancel Culture" is but it's always good to have a common sense of knowledge before having an open discussion. So now that we have that out of the way, let's jump into the shits.
In The Begining…
It's tough to pinpoint exactly when "Cancel Culture" first hit the scene, so instead, I'll just focus on the moment "Cancel Culture" enter my radar. I want to say it had to be the same time the #MeToo movement got its wings.
*Sidenote*
Major S/O to the ever fearless, Tarana Burke, for breathing life into a movement that has given so many women the courage to speak their truths.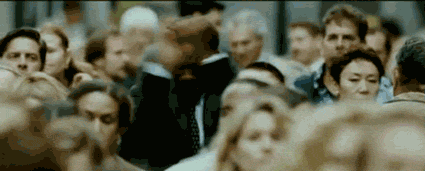 One of the #MeToo Movement's most powerful weapons was the power to cancel a mf. First, it was Cosby, then it was Harvey Weinstein. After Weinstein got canceled the flood gates blow the fuck up and it seemed like white men all over this country (and a few black men, fuck R. Kelly) were finally getting what they were asking for…
That big cancel tag.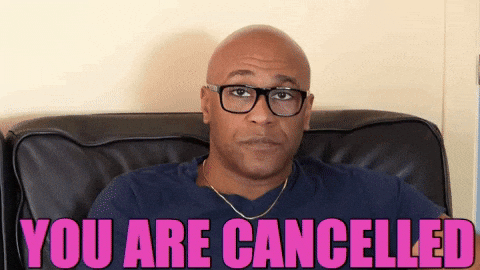 List of mfs who got canceled: #MeToo Brought Down 201 Powerful Men. Nearly Half of Their Replacements Are Women.
It was a powerful moment in history when activists like Tarana Burke (founder of the #MeToo movement), Kenyette Barnes, and Oronike Odeleye (founders of the #MuteRKelly movement) were able to organize and launch successful, 21st-century style boycotts against powerful men who used their power to oppress and abuse those most vulnerable.
I must add that, powerful men weren't the only ones in cancel cultures crosshairs either. Tone-deaf, culturally insensitive companies got the smoke too. I mean let's not forget H&M's, "coolest monkey in the jungle" fuck up. Now, in all honesty, H&M wasn't completely canceled, but please believe their profits took a hit until they issued a half-ass apology statement.
In the midst of all these mfs getting their privilege checked, something happened…
Somehow, activists number one tool to check these mf sexual predators and perpetrators of white supremacy got flipped on its head…
Now, instead of cancel culture being used to hold mfs accountable it's being used to silence those who are speaking up for those who are the most vulnerable in today's society…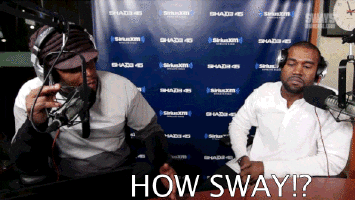 Peep Game
Let's take brother Marc Lamont Hill for example…
Almost two years ago, my guy found himself in a whirlwind of bull shit that ended up costing him his platform on one of the nation's largest news outlets. What happened you might ask? Well, the new face of the so-called "cancel culture" didn't like brother Marc calling for freedom in the face of one of the bloodiest racial conflicts in modern-day history.
Instead of giving you half-ass quotes with no context (like most mainstream outlets did) I'm going to give you Marc's words from his own mouth in its entirety…
Now I understand the conflict in Gaza, and more largely, Israel's occupation of Palestine land is a complicated one to understand. However, what's not complicated to understand is the fact that Marc is simply standing up for Palestine's right to freedom; freedom from apartheid, and freedom from religious persecution… What Marc didn't do is call for the destruction of Israel, nor did he wish any ill-will against Israel either. Yet, that's what this new so-called "cancel culture" turned his words out to be…
MFs from all over said brother Marc was, "calling for the end of the Israeli state," all because he ended his speech by calling for a "free Palestine from the river to the sea." Now, you heard brother Marc's entire speech above, right? You tell me… is that what he was calling for? An end to the Israeli state?
Fuck nah…
Yet, that's how the media played it…
The media chose to focus on 10 seconds of a 21-minute long speech to basically shut brother Marc up, just because he had the courage to stand on the world's tallest stage and call for justice in the name of ALL people.
Brother Marc spent 20-minutes giving us countless examples and undeniable evidence of how the people of Palestine are currently being mistreated and unjustly persecuted. Yet, the media decided to ignore all of that just to focus on 8 words that just so happen to be used by a few extremist groups.
Next thing you know, one of our most powerful intellectuals was de-platformed from the global stage…
Don't believe me, ask CNN: CNN severs ties with liberal pundit Marc Lamont Hill after his controversial remarks on Israel
In brother Marc's speech, he talks about the protest that happened back in my hometown of St. Louis, when Mike Brown was murder in cold blood.
I remember that shit like it was yesterday…
It was the first time I took to the streets to protest and stand up to the bull shit. It was also the first time I gagged repeatedly on tear gas… It was the first time I saw armed trucks that looked like some shit straight out of COD, causal driving through downtown…
Let's not forget bruh; Ferguson Police's Show of Force Highlights Militarization of America's Cops
I remember seeing so much passion on the streets those nights… so many emotions… and just when I thought our cries for justice were falling on death ears… Palestine stood up in solidarity.
More Info On the Fight For Justice: From Palestine to Ferguson— Justice for Mike Brown, Justice for Gaza
The reason why I brought all this up because I want to make this next statement as clear as I possibly can…
I stand in solidarity with brother Marc, my Palestine brothers and sisters, and everyone else who stands for justice in the face of injustice. And as I stand in solidarity with my brothers and sisters in this fight for justice, I will not be intimidated or hushed into silence. Period.
Let's Talk About It Tho
I said I wanted to keep this short (which didn't really happen, but oh well) cause I really want to hear your thoughts on the matter. I think some mfs need to be canceled, while on the other hand, others deserve to be heard out and educated.
I guess the real question is, where do you draw the line? Let's start a conversation about it below.