"You're in control love
Don't let the static drown us"

– Ari Lennox | Static
With the recent news cycle we've had, I felt like we needed something light…
Something for the soul…
So without wasting any time, ladies & gentlemen, I present bae. (Well, not the real bae obviously, but bae as in Black And Educated) 
Ari Lennox and her most recent project, Shea Butter Baby.
Quick Background
So no cap, I just got officially hip to Ari Lennox like a few months ago…
I was in the whip about to switch my speakers from the radio to my Bluetooth until this beat dropped. The sample behind the beat reminded me of a 90's joint I couldn't put my finger on so I let the radio ride for a minute. Next thing I know, I vibbin' extra hard.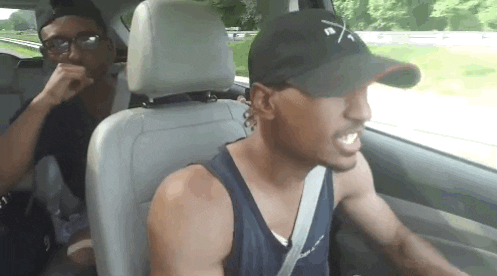 At first, I thought it was some new Erykah Badu joint or some shit.
Not 100% sure, I did what most of us millennials would've done.  I pulled out my phone to see if Shazam could get ya boy hip to some new shit.
To my surprise, it was the one and only Ari Lennox and her debut single, BMO.
Signed as Dreamville Records first female artist, Courtney Shanade Salter (AKA Ari Lennox), is quickly emerging as the new face of R&B.
At a time where R&B is slowing becoming more colonized and gentrified than ever before, Shea Butter Baby, is a smack of soulful nostalgia the culture desperately needed.
Basic Need to Knows
If you didn't know, Shea Butter Baby is Ari Lennox's debut studio album and the follow-up to her 2016 EP, PHO (which is also fire).
Shea Butter Baby features a 12 song tracklist and yes, all of them are banggers. The project also features a pair of guest appearances from Dreamville's very own J.I.D and of course head huncho J. Cole.
With Shea Butter Baby, Ari taps into every angle a classic R&B album should cover. From sexy cool tracks like Up Late, to kickback bangers like Broke, Ari doesn't disappoint when putting on for the culture.
Favorite Tracks
The whole fucking album bruh. Just listen to the whole album straight through. Then once it's done, run that shit back one more time. Seriously.
Someone once told me Ari is like the perfect mixture of Erykah Badu & Beyonce.
Which might sound like a reach, but trust me, give Shea Butter Baby a spin and you'll quickly see what I mean.
Go to wherever you stream music and download Ari Lennox's Shea Butter Baby and give your soul a much-needed uplift bruh.
Shea Butter Baby Tracklist
*Sidenote* If you ever see this Ari, just know I'm coming to your show in St. Louis as part of Lizzo's tour, and I fucking can't wait.