So it's almost been a full month since Nikole Hannah-Jones and her colleagues blessed us with the extensive, illuminating body of work, The 1619 Project. Before we jump into the shit let me start by thanking Nikole Hannah-Jones, and all the historians and journalist who played a role in putting this timely body of work together. Including the New York Times for giving a project like this the green light to be published and presented to the masses, especially in today's political climate.
The New York Times 1619 Project 
In case you didn't know, the 1619 Project is, "a major initiative from The New York Times observing the 400th anniversary of the beginning of American slavery. It aims to reframe the country's history, understanding 1619 as our true founding, and placing the consequences of slavery and the contributions of black Americans at the very center of the story we tell ourselves about who we are."
Obviously, ya' boy is a huge fan of this project and I highly encourage everyone that reads this blog to do one of two things (or both shit…)
Create a free New York Times account and starting reading some of the pieces currently posted as part of the project. Bruh, when I say there is SO MUCH INFORMATION IN THIS PROJECT. No cap, I thought I had a decent understanding of American history, and how the legacy of slavery still affects our society today. However, after reading some of these pieces I can honestly say, I didn't know shit. At least no as much as I thought I did. Visit the 1619 Project by clicking HERE, or check out the Full Issue PDF version HERE.
LISTEN TO

THE 1619 PROJECT PODCAST

! As most of you know I like to listen to a lot of lectures on YouTube almost as if they're a podcast. So obviously, I fucks with podcast. The 1619 Project is by far my favorite podcast currently on my pod list. —*sidenote* I might make a post featuring all the podcast I like listening too. Since I already shared my recent book list and YouTube playlist with you guys I guess it's only right to give you guys my Pod List next 🙂 — Anyway, if you enjoy podcast then add the 1619 Project to your list ASAP.
Favorite
I really don't want to spoil any of the work that's in these pieces, so I'll just give you guys a preview of one of my favorite pieces in the project. The piece is titled, "Why Is Everyone Always Stealing Black Music?"
Off the jump, this piece reminded me of something I wrote a while back when J. Cole dropped the music video for his joint, 'MIDDLE CHILD.'  I called the piece, 'Culture Vultures,' with most of the content focused towards white America's love for black culture but lack of moral empathy for black life.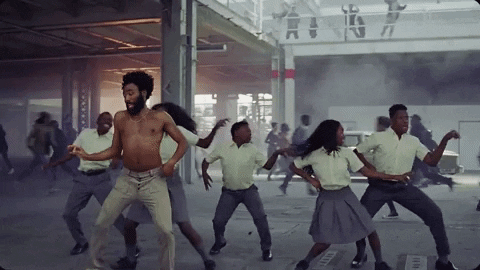 Like I do with most of my writing, I try to bridge the past with the present. By putting our past in the proper context we can then begin to truly understand how we got where we are today. That's what Wesley Morris did in his piece "Why Is Everyone Always Stealing Black Music?" which is probably why it's my favorite piece and podcast in the '1619 Project' series so far. Just to draw you in, here is a little sample from the writer…
"For centuries, black music, forged in bondage, has been the sound of complete artistic freedom. No wonder everybody is always stealing it…"
Oh yeah, the podcast episode dropped a few weeks ago! So if you'd rather listen than read, check it out HERE.