We growing bruh… Like GROWING, growing! I'm glad to announce the latest contributor and member of the Ghetto Community, Thandiwe Ntshinga.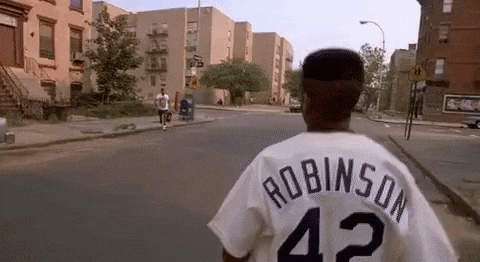 Quick backstory…
So I rebooted TGA's IG a few months ago, and to my slight surprise, it's making a few sparks. A few weeks ago I made a post to draw attention to a piece I wrote a while back. The piece was about my thoughts on why wypipo oftentimes confuse pro-blackness as anti-whiteness.
To read my full thoughts on the matter; For the 100th Time; Pro-Black Doesn't Mean Anti-White
Thandiwe saw that post and did what I encourage most people to do, join the conversation. One comment led to another, and the next thing I know, I found myself on her blog, Black Womxn Rants. From there I fell in love with Thandiwe's unapologetic writing style. A writing style you'll soon become familiar with. 
Who is Thandiwe?
Thandiwe is a South African, and TGA's first official international contributor (the ghetto community has gone global bruh). Even though Thandiwe is from South Africa, a majority black country, she has spent the majority of her life living in white spaces. Thandiwe just recently returned home from Australia with some really strong anti-white sentiments. Which according to Thandiwe, the only other time she felt like this was when she lived in Cape Town for a year.
Check out the article she wrote for The South African about that particular experience: How Cape Town turned me into an angry black woman.
She has been sharing these sentiments with her friend from Botswana who is currently in Germany, drowning in whiteness. Through those conversations, she began to think about the resilience of black people in the west who still have humanity by not being anti-white while living in a white-majority society.
"Pro

-Black does not mean anti-white";
Why, as an African, I commend the Diaspora for their humanity
"Pro-Black does not mean anti-white," and as an African, I commend the Diaspora for this…As the year comes to an end, I have been reflecting on the notion that being pro-Black does not mean being anti-white. I have been reflecting on this pro-Black assertion because 2019 has rejuvenated an anger towards white people that I had spent the last 6 years trying to rehabilitate. The resurfacing of my anti-white sentiments is due to two prominent reasons; needless to say, they both involve white people.
First things first…
I spent months doing ethnographic research on "poor whites" in Pretoria, South Africa for my Master's degree. As can be imagined, poor white people were not so welcoming to a middle-class Black researcher probing them on their failings as white people who benefitted most from state-mandated racism under the apartheid regime. Indeed, I have contributed to the decolonization of knowledge production by "reversing the gaze" and making white people my subject of analysis with, what bell hooks called, the "oppositional gaze" of a Black female researcher. That said, with all the racism I had to endure for this contribution, I have had to take a step back from poor white people.
*Quick Tip*

The "Oppositional gaze" first coined by feminist, scholar and social activist bell hooks in her 1992 essay collection Black Looks: Race and Representation, is a type of looking relation that involves the political rebellion and resistance against the repression of a black person's right to look.
The second reason for the return of anger towards white people that resides within me is Australia.
Earlier this year, I spent a couple of months in Sydney, Australia. Not a novel experience; I was born there and have visited sporadically since leaving as a child. This last visit, however, filled me with a level of rage I had not wholly anticipated. I soon realized that I was ignorant of the fact that, while the rest of the world talks about Australia's intimate relationship with racism, within the country's collective conciseness the conversation is deemed irrelevant.
They don't see themselves as racists!
I provide the emphasis with an exclamation because for me, and every-single-person I talk to about Australia, Australian racism seems too obvious to ignore or even deny.
Coming back from Australia, I now have nothing good to say about the country. This was not always the case with the romanticized history I had with Australia. Australia provided political refuge to my family and I as well as other South Africans in exile during our political struggle for freedom against one of the most horrendously spectacular displays of white supremacy since the end of colonialization. Even today, Australians have the most to say about white South Africans. While I was there, I was presented with unabashed critiques of white South Africans, which is fine. I am not one to defend white South Africans as beneficiaries of the apartheid state, but "what about you?" become my only question. What about the country who has been opening its borders to white South Africans (and Zimbabweans) who, as a response to the end of white rule, have been running away from Black political power?
Where Australians fall short is in their introspection…
Where is the critique of your own racism? What about the structures that stay oppressing the Indigenous people on their own land? What about the anti-Black racism towards South-Sudanese Australians that overcame war but are dying in Australia? What I saw and did not see, heard and did not hear, revealed to me the most frustrating (and dare I say most dangerous) variant of racism; the type that does not acknowledge itself.
Returning back home to South Africa, I began to truly appreciate what I had previously taken for granted in a majority-Black country.
We are a generation of disgruntled young Black South Africans who question the non-racialism in Nelson Mandela's idea of a multi-racial "rainbow nation" that has done little to address persistent racial inequalities in our democratic country. We call racism by its name. We do not pussyfoot around calling white people; white settlers, colonizers or simply just white. We rarely have time for 'kumbayism' where someone will always be there to remind anyone who may have forgotten our bitter racist past (and present).
What I was reminded of in Australia, after last being in the west (The Netherlands) 6 years ago, is that in a majority-white society, racism is unspoken. Which in turn makes verbally confronting racism, taboo.
I find that shit so frustrating…
This is a frustration that leads to anger which subsequently breeds hostility. By definition, anti-white is explained as hostility towards white people. That's it. No real effects, practices, institutions or structures. Considering the global history of racism and what white people have done, I cannot understand anti-white sentiments as anything more than reactionary and a necessary caution. Furthermore, we already know that anti-whiteness will never measure up to anti-Blackness.
As a Black person with a middle-class socioeconomic background, my close proximity to white people throughout my life has now caused me to distance myself from them as a practice of self-preservation. I'm traumatized by the varying levels of white liberal wickedness I have been exposed to throughout my life both in South Africa and internationally. That said, what amazes me is that those with the closest proximity to white people; the Diaspora, are able to maintain their humanity while drowning in whiteness. I, a Black South African back on African soil, can only commend my brothers and sisters in the Diaspora for not only being pro-Black but for also finding it in your hearts to not be anti-white.
Interested in joining the Ghetto Community? Check out the link below to see how you can join the conversation today.